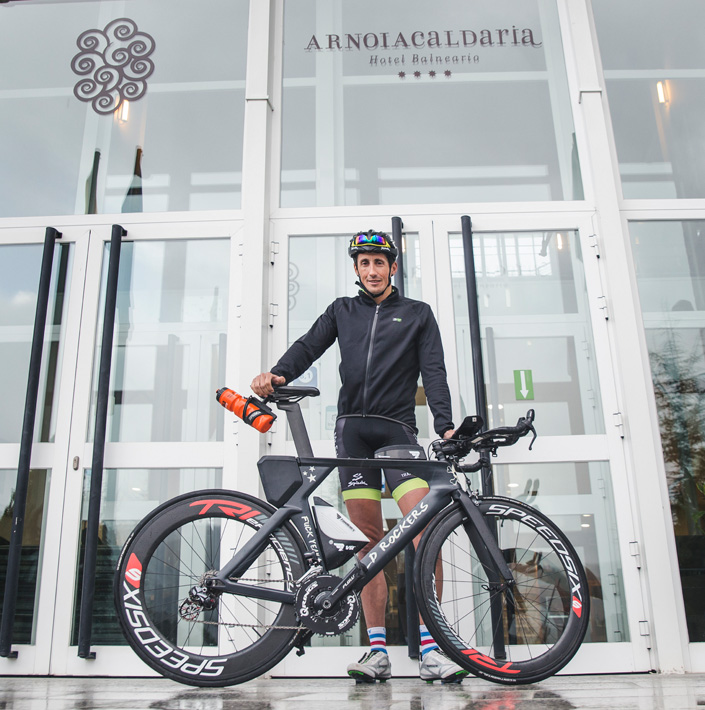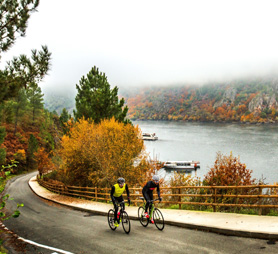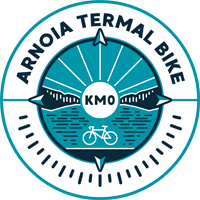 Road routes to enjoy Ourense, the thermal province.
Arnoia is one of the main spa resorts in the province of Ourense and one of Europe's premier spas. In recent years, it has been associated with La Vuelta a España, both as a sponsor as well as a host for various stages. Nestled within the O Ribeiro region, its strategic location affords it a favourable climate throughout the better part of the year. Its primary distinguishing features are the Arnoia River Canyon, the Miño River, and the thermal waters, along with its scenery. Of note are the Ribeiro monasteries, the wineries, and the Ribadavia historic complex.
Arnoia Termal Bike Km0 is helping to promote and commercialize this area as a spa/sport destination, where road cycling and spa culture unite to create a new brand of tourism. There are eleven total routes, all designed and endorsed by cyclists and geared toward end users of varying levels: amateur, semi-professional and professional. The Arnoia Hotel and Spa is serving as home base for this new bicycle tourism project, and it boasts the "Bikefriendly by SERHS" certification. It offers complementary and health services to cyclists during training and recovery stages.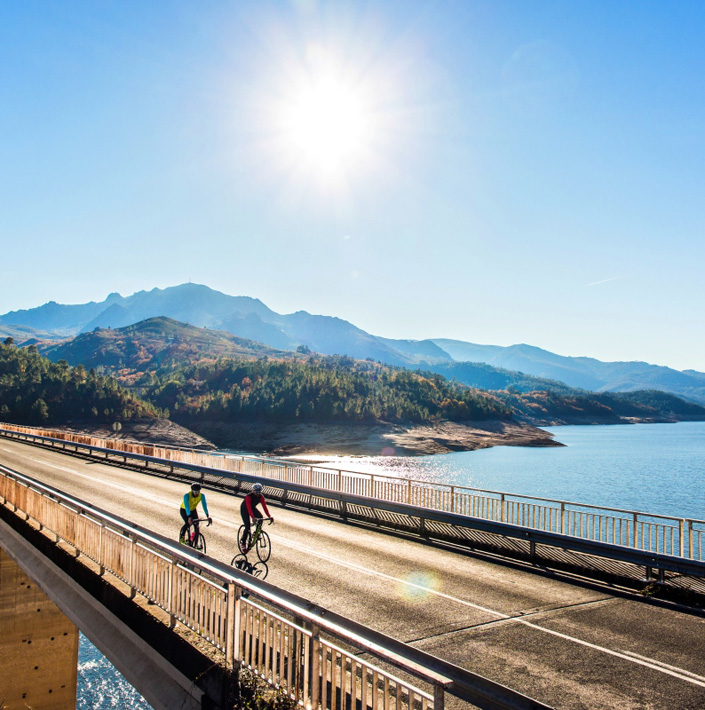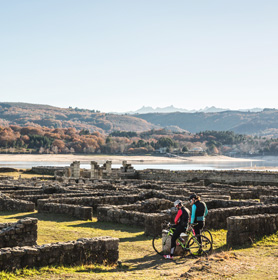 Specials programs of 1, 2 and 3 nights.
3 NIGHTS
3 night's accommodation in double room + buffet breakfast + tired legs massage + bamboo cane massage + shoulders-neck massage.
Price: €70 person / night in double room.
2 NIGHTS
2 night's accommodation in double room + buffet breakfast + sports massage + shoulders-neck massage.
Price: €74 person / night in double room
1 NIGHT
1 night's accommodation in double room + buffet breakfast + steam bath + leg massage.
Price: €78 person / night in double room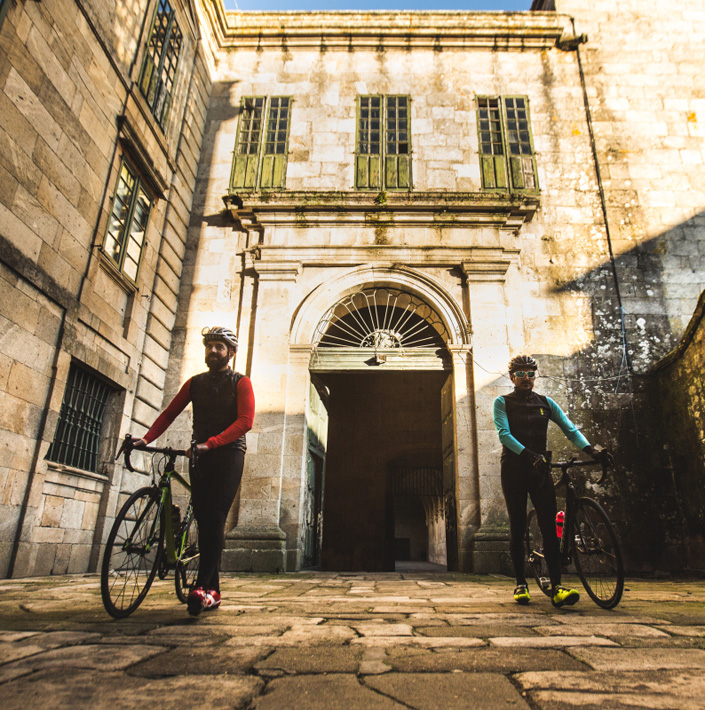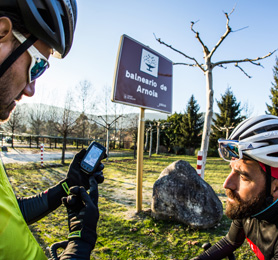 Programme of 6 nights.
6 night´s accommodation in double room.
Buffet breakfast.
Thermal treatment: foot massage + legs partial massage + shoulders-neck massage + venous drainage.
Price: €66 person/night in double room.
Group guide supplement (for 1 to 10 people):
· Half day: 40 euros
· One day: 80 euros
ROUTE PLAN OF PROGRAMME
Please state which type of route you want to do (MTB, road, paths or mixed) in the observations section of your booking and you will receive confirmation of the booking together with the options for your 7-day Arnoia Thermal Bike programme within 48 hours.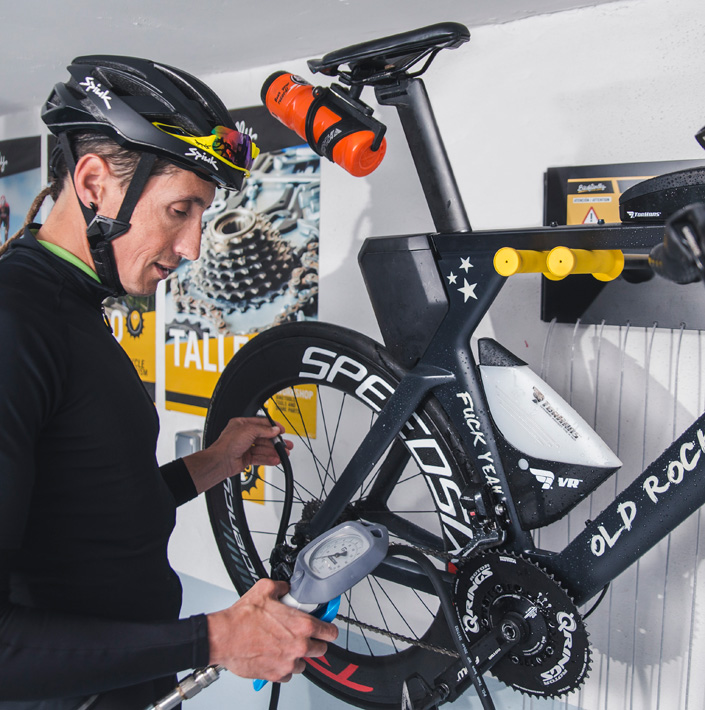 Special services.
The Hotel Balneario de Arnoia has attained the Bikefriendly quality mark and offers de following services:
– Special parking area.
– Washing and drying area.
– Workshop space.
– Information point at hotel reception with digital tracks of MTB and road routes to download.
– GPS to rent.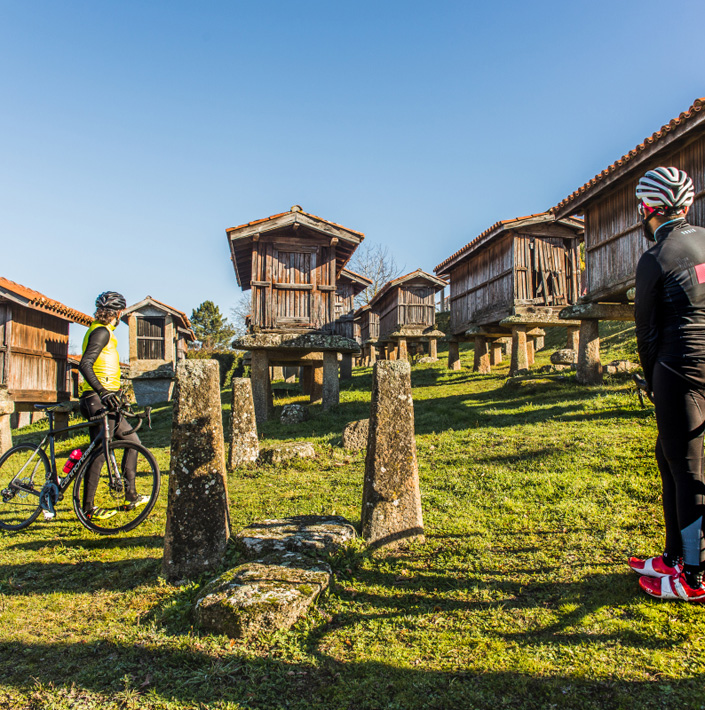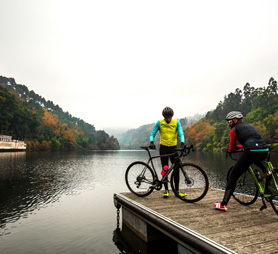 The eleven routes of Arnoia Thermal Bike Km0.
At the Balneario Information point you can find information on over 11 road and cycling routes to do during your stay as part of any of our Arnoia Thermal Bike programmes. You can also download data in gpx and kml formats. Here are some examples of route types.
– Ruta Vilas Termais
– Ruta Cultura Castrexa
– Ruta do Viño do Ribeiro
– Ruta Aquae Urente
– Ruta do Priorato
– Ruta Pena Corneira
– Ruta As vilas do Arnoia
– Ruta dos Monxes
– Ruta Raia Termal
– Ruta Miño-Sil
– Ruta Ribeiro-Laboreiro
Special offers for teams.
We have special offers for teams, clubs and groups. Contact reservas@caldaria.es or phone +34 988 280 406.

General conditions
ariffs include VAT. / Use of pool-side footwear, bathing cap and swimwear are obligatory in order to access the Balneario. / Each of the thermal therapies described above will be applied per person per stay. / Offer valid 21th February to 31st December, 2020 at Arnoia / Cannot be accumulated with other offers, promotions and discounts. / Not valid for people under 18. T