Arnoia Thermal Bike KM0
Road routes to enjoy Ourense: the thermal province.

Arnoia is one of the main spa resorts in the province of Ourense and one of Europe's premier spas. In recent years, it has been associated with La Vuelta a España, both as a sponsor as well as a host for various stages. Nestled within the O Ribeiro region, its strategic location affords it a favourable climate throughout the better part of the year. Its primary distinguishing features are the Arnoia River Canyon, the Miño River, and the thermal waters, along with its scenery. Of note are the Ribeiro monasteries, the wineries, and the Ribadavia historic complex.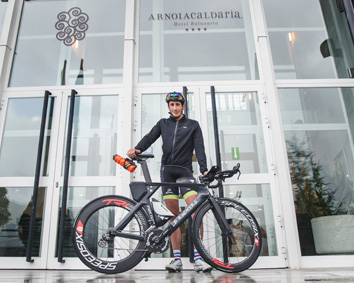 Arnoia Termal Bike Km0 is helping to promote and commercialize this area as a spa/sport destination, where road cycling and spa culture unite to create a new brand of tourism. There are eleven total routes, all designed and endorsed by cyclists and geared toward end users of varying levels: amateur, semi-professional and professional. The Arnoia Hotel and Spa is serving as home base for this new bicycle tourism project, and it boasts the "Bikefriendly by SERHS" certification. It offers complementary and health services to cyclists during training and recovery stages.
A new way to travel, discover a place, and cycle.
Explore the ideal setting for road cycling, with routes that allow you to discover the diverse scenery of the province of Ourense, as well as that of northern Portugal and south-eastern Pontevedra. From a classic route through the Arnoia spa resort, Ourense and Cortegada to longer, more challenging routes like the one that climbs up to Castro Laboreiro, a fort located deep within the Portuguese Serra do Gêres mountains, or the Sil Canyon in Ribeira Sacra.
ARNOIA THERMAL BIKE PROGRAMME
Specials programs Arnoia Thermal Bike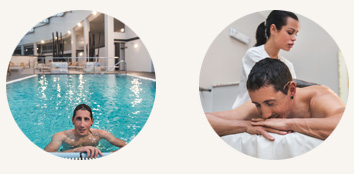 3 nights
3 night's accommodation in double room + buffet breakfast + tired legs massage + bamboo cane massage + shoulders-neck massage.
Price: €68 person / night in double room.
2 nights
2 night's accommodation in double room + buffet breakfast + sports massage + shoulders-neck massage.
Price: €70 person / night in double room
1 night
1 night's accommodation in double room + buffet breakfast + steam bath + leg massage.
Price: €75 person / night in double room
6 nights / 7 days programme:
6 night´s accommodation in double room.
Buffet breakfast.
Thermal treatment: foot massage + legs partial massage + shoulders-neck massage + venous drainage.
Price: €63 person/night in double room.
Programme route plan:
Please state which type of route you want to do (MTB, road, paths or mixed) in the observations section of your booking and you will receive confirmation of the booking together with the options for your 7-day Arnoia Thermal Bike programme within 48 hours.
Your booking should also state the extra services you wish to reserve: the bicycle type and guide. These services are paid for directly at the Spa Hotel once the number of half-day or full-day routes and the type of bicycle hire have been specified. Prices for these are in the hire service supplements section.
Group guide supplement (for 1 to 10 people):
· Half day: 40 euros
· One day: 80 euros
We have special offers for teams, clubs and groups. Contact reservas@caldaria.es or phone +34 988 280 406.
ARNOIA THERMAL BIKE ESPECIAL SERVICES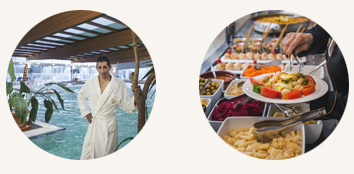 The Hotel Balneario de Arnoia has attained the Bikefriendly quality mark and offers de following services:
– Special parking area.
– Washing and drying area.
– Workshop space.
– Information point at hotel reception with digital tracks of MTB and road routes to download.
– GPS to rent.

ROUTES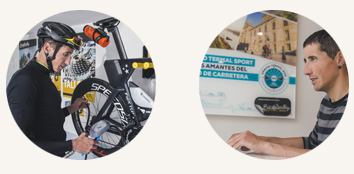 At the Balneario Information point you can find information on over 11 road and cycling routes to do during your stay as part of any of our Arnoia Thermal Bike programmes. You can also download data in gpx and kml formats. Here are some examples of route types.
– Ruta Vilas Termais
– Ruta Cultura Castrexa
– Ruta do Viño do Ribeiro
– Ruta Aquae Urente
– Ruta do Priorato
– Ruta Pena Corneira
– Ruta As vilas do Arnoia
– Ruta dos Monxes
– Ruta Raia Termal
– Ruta Miño-Sil
– Ruta Ribeiro-Laboreiro
Download PDF with more information
General conditions:

Tarifas con IVA incluído. / Uso obligatorio de chanclas, gorro de baño y bañador para acceder al interior del balneario. / Se aplicará cada una de las técnicas termales citadas anteriormente por persona y estancia. / Oferta válida desde el 1 de marzo al 31 de diciembre de 2018 en Arnoia. / No acumulable a otro tipo de ofertas, promociones o descuentos. / No válida para menores de 18 años.